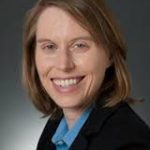 Join us for the Sacramento Stonewall Democrats March meeting on Monday March 13th!
Who: Sacramento Stonewall Members and prospective members
What: March Monthly Meeting
Where: Sierra 2 Center, 2791 24th Street, Sacramento, CA 95818
When: Monday March 13, 2017 at 6:30pm
Get updates on Facebook and email communications@sacstonewall.org for more information!
Please join us Monday night as Stonewall welcomes Natasha Minsker as guest speaker at our monthly meeting. Natasha is Center Director for the ACLU of California Center for Advocacy & Policy which is responsible for advancing the ACLU's civil liberties and civil rights policy goals in the State Capitol.
Given the Trump administration's assault on civil rights, we encourage everyone to attend and hear what Natasha has to say about what the ACLU is doing. Admission is free and you needn't be a member to attend.
About Sacramento Stonewall:
The mission of the Stonewall Democratic Club of Greater Sacramento is to advance equal rights for all people, regardless of sexual orientation or gender identity. We will support public policies that advance that mission in the United States, the State of California, and the greater Sacramento area.
We help elect to public office qualified Democratic Party candidates who are openly lesbian, gay, bisexual, and transgender, as well as allies who support equal rights for the LGBT community.