Jo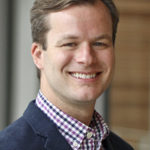 in the Stonewall Democratic Club of Greater Sacramento for our Monthly Meeting and discussion with Guest Speaker Professor Brian Soucek of UC Davis School of Law. There will be a Q&A following Professor Soucek's remarks.
This event is open to the public – Stonewall members, people interested in joining, and non-members are all welcome!

Who: Sacramento Stonewall Members and prospective members
What: February Monthly Meeting – What to Expect: Trump's Impact on LGBTQ People
Where: Sierra 2 Center, 2791 24th St, Sacramento, CA 95818
When: Monday February 13, 2017 at 6:30pm with Social Hour immediately after the meeting
About Professor Soucek:
Brian Soucek has a Ph.D. in Philosophy from Columbia University and a J.D. from Yale Law School (J.D.), where he was Comments Editor for the Yale Law Journal and won the Munson Prize for his work in the school's immigration clinic. Prior to law school, Soucek taught for three years in the Humanities Collegiate Division and Philosophy Department at the University of Chicago, where he was Co-Chair of the Society of Fellows in the Liberal Arts. After law school, he clerked for the late Mark R. Kravitz, United States District Judge for the District of Connecticut, and the Hon. Guido Calabresi of the Second Circuit Court of Appeals.
At UC Davis School of Law since 2013, Soucek has taught Constitutional Law II–Equal Protection and First Amendment, Antidiscrimination Law, Asylum & Refugee Law, and Civil Procedure. His articles on refugee/asylum law have been discussed by the Wall Street Journal and cited by the Sixth Circuit. Soucek's article Perceived Homosexuals: Looking Gay Enough for Title VII An article won the 2015 Dukeminier Award from UCLA's Williams Institute, recognizing the best sexual orientation and gender identity legal scholarship of the year. It was recently cited by the Seventh Circuit in Hively v. Ivy Tech Community College.
About Sacramento Stonewall:
The mission of the Sacramento Stonewall Democrats is to advance equal rights for all people, regardless of sexual orientation or gender identity. We will support public policies that advance that mission in the United States, the State of California, and the greater Sacramento area.
We help elect to public office qualified Democratic Party candidates who are openly lesbian, gay, bisexual, and transgender, as well as allies who support equal rights for the LGBT community.