Meetings
Stonewall Democrats of Greater Sacramento generally meets on the first Monday of the month, at 6:30, at Sierra 2 Center for the Arts and Community, 2791 24th Street, Sacramento, CA 95818.
2022-23 Board of Directors
Mario Guerrero
Mario Guerrero, President of Sacramento Stonewall Dems, is an advocate both professionally and personally. He is an appointed member of the Sacramento City Community Police Review Commission. He is Deputy Director for Legislation at the California Human Resources Department and a lecturer at Sacramento State where he teaches in the Political Science Department. Mario has experience in various policy areas including labor, health, education (K-12), higher education, environment, restorative justice reform, and civil rights in California. His previous professional experience includes working for Service Employees International
Union Local 1000, the California Faculty Associations, Equality California, the Coalition for Clean Air, the California State Assembly Committee on Accountability and Administrative Review, the National Association of Latino Elected and Appointed Officials (NALEO) Educational Fund, and BIENESTAR Human Services, Inc. He is a veteran of the United State Marine Corps.
Jordan Hosein-Hedmann
Jordan Hosein-Hedmann, who identifies as a Gay Trinidadian-Jamaican man, currently serves as Vice President. In this role, Jordan leads the advocacy committee and is interested in uplifting marginalized queer folks who are interested in running for office across the Sacramento region in an effort to bring representation to all intersections of the LGBTQ+ community. As a returning board member, Jordan is eager to continue to get to
know club members and he hopes to see many of you in person again to hear what members value and find ways that we can help support the community as things open back up post pandemic.
Alan LoFaso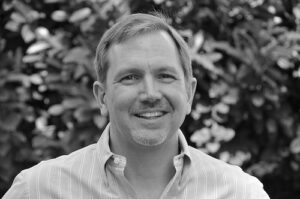 Alan LoFaso serves as PAC Chair.  I'm excited to return to as a Stonewall officer after a 13-year hiatus. I'm proud to be one of Stonewall's original 100 members (no. 35, I think). I have a long record of LGBTQ+ community activism, beginning with
my first campaign to preserve a civil rights ordinance in 1986. I was a
statewide lobbyist for LGBTQ+ and HIV/AIDS organizations, legislating the
original registered domestic partnership framework and working for many
HIV/AIDS medical and privacy advancements back in the day. I also served
previously as Stonewall PAC Chair and Vice President between 2007 to 2009, in
addition to roles at the county and state Democratic parties. I have also
worked for elected officials for over 25 years, as a chief of staff and
constitutional officer chief deputy.  
Owen T. Jones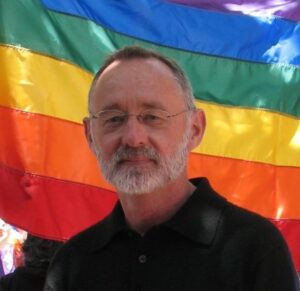 Owen Jones is the Fundraising Chair for Sacramento Stonewall Democrats and has been an active member of Stonewall for over 10 years, including as a past member of the Stonewall PAC.  He has supported local, progressive and LGBT friendly candidates for office, actively canvasing, phone banking and contributing to their campaigns. Owen is an architect, with his own firm, practicing in Sacramento / Northern California. He is the proud father of 3 grown sons and he is looking forward to being a first-time grandfather in Fall of 2022.
Annamarie Smith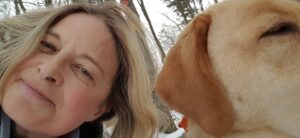 (she/her/hers) I have been active in progressive electoral politics since the age of 12, and in three countries: Canada (where I was born and raised), the United Kingdom (where I obtained my Ph.D. in politics, worked for the Labour Party, and marched with ACT-UP and OutRage!), and, since the early 1990s, the US. I am a cancer survivor and a retired Professor from Cornell University.  I volunteered as tech support in President Biden's brilliant "distributed calling" program in 2020 that gave Democrats in blue states the opportunity to volunteer digitally in battleground states across the country. I remain an active member of the Wisconsin Dems' digital calling leadership squad. As your Communications Chair, I look forward to keeping our members and supporters informed about the Club's activities and urgent political issues. In my spare time, I love going for hikes in the Sierras with my darling dog, Zeta.
Mary Huttner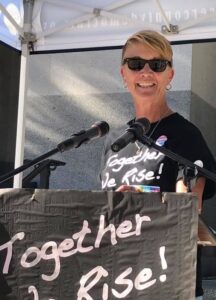 Mary Huttner is serving her second term as the Membership Chair. She has also served as Secretary/Treasurer. Mary has been active in national, state and local elections and propositions throughout her life.  Mary has extensive experience in state and federal health care policy, delivery, and financing and served as a lobbyist on rural health issues.  Currently she works as a consultant on health care IT and other public sector technology projects. She is also a recruiter for Close the Gap helping to recruit accomplished women and prepare them to launch competitive campaigns. Mary shares the club's goal to recruit, train and support members of the LGBTQIA community and allies to run for state, local, down-ballot races and build a bench for the future.
Sharla Smith

Sharla is the Secretary/Treasurer of the Stonewall Democrats. She began her work for democratic candidates on Barbara Boxer's campaign with the Richmond District Democratic Club in San Francisco in 1992. Since then, she has supported local, state and national democratic candidates, specifically LGBTQ+ friendly candidates, for office by phone banking, walking a lot of precincts and making campaign contributions.